The DACC benefit programs help businesses save money!

Chamber Energy Solutions is an Energy program for the Chambers of Commerce to provide electricity and natural gas savings to their members. CES is professionally managed by Palmer Energy Company, an unbiased independent energy consultant (not a broker). CES has expertise in the procurement (buying, selling, and transporting) of natural gas an electricity and in contracting for interstate pipeline capacity and local utility delivery. CES has a designated team of consultants and analysts to take care of your specific energy needs.
---
Electric Savings Program
The CES Electric Savings Program saves you money on your electric consumption through the application of its pricing expertise. Working with so many customers allows CES to get its customers some of the most competitive lowest prices in the market. Current CES members participating in the program have secured savings off the current generation/"price to compare" rate for secondary voltage customer.
Service territories include: Ohio Edison, Toledo Edison, Cleveland Illuminating Company, Columbus Southern Power, Ohio Power, Dayton Power, and Light and Duke.
---
Natural Gas Program
Chamber Energy Solutions (CES) helps control your natural gas costs through the strength of group buying and by applying its market knowledge and negotiation expertise to reduce energy cost. By purchasing natural gas when the pricing is more advantageous, CES provides insurance against dramatic price increases in the natural gas market.

The Defiance Area Chamber of Commerce Gift Checks are the perfect Shop Local gift! No gift is more flexible as it may be used for groceries, hardware, an oil change, eating establishments and so much more!
For More Information:
400 Clinton St.
Defiance, OH 43512
(419) 782-7946
marketing@defiancechamber.com
At the Chamber, our job is to create an environment that supports your business and provides resources that enable you to operate your business more effectively.
We know that access to affordable health insurance is important to you. While changes due to the Affordable Care Act (ACA) have expanded access to coverage, the ACA has also increased costs and limited choices - especially for the region's smallest businesses.
Below you will find options and contacts to determine which best meets your companies needs.
---
Group Health Insurance –Chamber Saver Program 
src="https://growthzonesitesprod.azureedge.net/wp-content/uploads/sites/2260/2021/05/anthem_orig-300x50.png" alt="" width="300" height="50" />Full range of health insurance plans with cost savings. Businesses also get access to a large network of quality providers through Anthem, an independent licensee of the Blue Cross and Blue Shield Association. Premium savings of up to 1.4% on groups from 2-50 employees.  Groups from 51-500 may be eligible for a 1% premium savings. Business must be a member of a NOACC Chamber.  For a quote, contact your local broker or visit www.noacc.org
---
Group Health Insurance SOCA Benefit Plan (MEWA)
src="https://growthzonesitesprod.azureedge.net/wp-content/uploads/sites/2260/2021/05/soca-anthem_orig-300x53.png" alt="" width="300" height="53" />The SOCA Benefit Plan MEWA, administered by Anthem, is a smart solution for groups with 50 or fewer employees and sole proprietors. It allows smaller employers to join together to share in the overall claims risk, backed by Anthem stop loss coverage.  Business must be a member of a NOACC Chamber.  For a quote, contact your local broker or visit www.noacc.org
---
For more information please contact:
Frost Insurance Agency
(419) 592-4476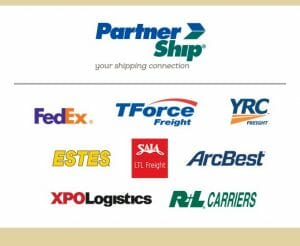 Chamber Shipping Program
 Chamber members receive exclusive discounts on inbound and outbound shipments of all sizes through the NOACC Shipping Program, managed by PartnerShip®. Ship smarter with this free member benefit.
Save on small package shipping with discounts of 45% on FedEx Express and 25% on FedEx Ground.
Reduce your LTL freight costs and easily rate shop with TForce Freight, Saia, YRC Freight, and many others.
Benefit from partial and full truckload options for shipments that need added reliability and security or require specialized equipment.
Improve your supply chain efficiency with affordable contract or on-demand warehousing.
Get Started
Enroll in the NOACC Shipping Program today to start saving. For members who are already using the program, but don't have the current FedEx discounts, make sure you re-enroll to receive the improved pricing. If you have any questions about using the program or would like a quote, PartnerShip is available to help.
Workers Compensation Group Pooling
The group-rating program is a partnership that includes you and your employees, your sponsoring organization, your third-party administrator (TPA) and the Ohio Bureau of Workers Compensation. Each has specific roles and responsibilities, all designed to assist in preventing workplace accidents.
---

For over 50 years, Sedgwick has been helping employers navigate Ohio's workers' compensation system, providing services to help them control claim-related costs and reduce premiums. Our team includes the experienced colleagues from CompManagement and CareWorks Comp. The two companies merged and are now Sedgwick. Together, we serve nearly 65,000 Ohio employers including organizations of all sizes operating in various industries across the state. Group rating programs administered by Sedgwick have produced over $4 billion in savings since group rating was introduced in 1991, and their group retrospective programs have returned over $630 million in premium refunds since the program began in 2009.
If your organization is not yet participating in this member benefit, and you would like to receive a free, no-obligation analysis from Sedgwick, please contact:
Contact Sedgwick:
Julia Bowling
Phone: 513-218-4062
Email: julia.bowlingl@sedgwick.com
Website: www.sedgwick.com/ohiotpa
Sedgwick Safety Resource Page
Click here to read the Safety Accountability Letter.
Complete an AC-3 form (Temporary Authorization Form) by clicking here.
---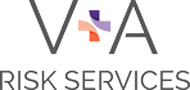 V&A Risk Services provides employers with full-service workers' compensation claims and policy management.  V&A provides its clients a range of services from State Fund Group Rating to comprehensive Self-Insured program administration and Unemployment Claims representation.

​Click here to read the Safety Accountability Letter​.
For more information, call (419) 867-1044 ext. 116 or (800) 493-9662 or email Ken Finley at kfinley@variskservices.com.